Gabor Software
Software
Referenties
Deze en meer referenties kunt u nalezen op linkedIN. Sommige referenties zijn uitsluitend beschikbaar gesteld als e-mail. Indien gewenst kan ik u in contact brengen met tevreden klanten.

Terug naar de homepage.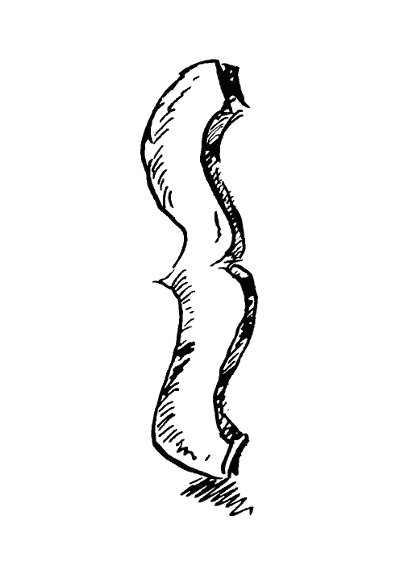 " Gabor has been a great addition to our team, taking complex data problems and using his creative ideas to find elegantly simplistic solutions. He not only got the job done, but pushed our team to think differently and grow. "
- C. Daniels (Alliance Data Systems)
" Gabor is mij door een kennis aanbevolen. Op dat moment was ik op zoek om de applicatie voor het herplaatsen van asieldieren (Asieldierenonline) in een nieuw jasje te steken. Door de prettige en goede samenwerking lag het voor de hand dat Gabor ook de nieuwe fondsenwervende applicatie (Fondsbeheer) voor Non-Profit organisaties zou gaan ontwikkelen. Het is lastig om iemand te treffen die met je meedenkt en jouw ideeën kan vertalen in een daadwerkelijk product. Gabor stond naast de inbreng van zijn eigen kennis en kunnen open voor mijn inbreng waardoor we beide enthousiast zijn over het eindresultaat maar ook zeker de weg er naar toe. Gabor bleef de vertaalslag maken om Fondsbeheer zo te ontwikkelen dat het voor meerdere Non-Profit organisaties gebruikt kan worden. Gabor is rustig, prettig in de communicatie en erg enthousiast over zijn vak. Hij geeft gericht tips en vindt het zelf ook erg fijn als je interesse toont om meer van zijn vak te leren. Ik blijf graag in de toekomst met hem samenwerken. Iedereen die op zoek is naar een betrouwbare, kundige en prettige softwareontwikkelaar, adviseer ik om met Gabor in contact te treden. "
- B. Lankhorst (Goede Doelen Fondsenwerving)
" Je bent wat mij betreft de rots in de branding van ons team. Ik verbaas me dagelijks wat jij allemaal wel niet weet en kan. Niet alleen in je eigen vakgebied, maar ook daar buiten. Ik zou je graag feedback willen geven, waar je iets van kunt leren, maar ik heb nog niets kunnen vinden waar je aan zou kunnen werken! "
- Royal Schiphol Group (Team Oscar bron)
" Gabor heeft zich in zeer korte tijd bewezen als een bijzonder goede ontwikkelaar. Communicatief zeer sterk, creatief en kostenbewust. Hij is goed in staat om de vertaalslag van functionaliteit naar en techniek te maken en andersom! Houdt voet bij stuk als hij overtuigd is van zijn gelijk, zonder daarbij te eigenwijs te zijn en houdt de belangen van anderen goed in het oog. Opereert uitstekend in een Agile team. Als ik op zoek ga naar een (externe) ontwikkelaar dan is hij zeker van een telefoontje. "
- J. Brink (Leaseplan Nederland)
" I came to known Gabor as a very dedicated programmer, with very good technical insights. He has excellent JavaScript and PHP skills and is capable of creating very large projects, keeping them structured and manageable at the same time. While he can be very willful, he is always willing to listen to ideas and dedicated to create the best code possible. "
- A. Geurts (H5Mag)
" Gabor is een fantastische ontwikkelaar met veel kennis van het vakgebied; van Smalltalk tot PHP en SQL tot Cubrid. Gabor houdt altijd het einddoel in zicht; geen onnodige abstractielagen, maar code die een probleem oplost. Zijn prachtige initiatieven RedBean en StampTE zijn daar getuige van. "
- M. van Oosten (S&P)
" Gabor worked for me as a lead developer and so-called Scrummaster for a period of two years. In this time we've implemented a lot of his idea's on streamlining both the organization as a whole and our product development. With his superior PHP skills, nothing seems to be impossible. Mentionable is also the care Gabor took to document his code which is atypical for programmers. It allowed new team members to get up to speed in a matter of weeks. "
- M. Daan (Webgamic)
" For 2 years I had the pleasure to work along side Gabor at Webgamic. He's a highly ambitious and experienced programmer, who understands Object Oriented Programming as no other. As our lead-developer and Scrummaster he guided our products to the next (technical) level. Gabor was a great addition to our team because of his personality, open mindedness and technical skills. "
- T. Louwerens (Webgamic)
" Gabor helped us with giving us some insights about working with PHP and different frameworks. He did a migration of a weblog for one of our customers and he took care we were able to continue supporting the blog. Gabor is a real 'nerd' in the positive meaning of the word ;-) Thanks Gabor! "
- B. de Ridder (CyBenny)
" During our time together at H5mag. Gabor has demonstrated a mastery of both PHP and Javascript, and strong general programming skills. He can quickly build a minimal viable product, and delivers strong results with a minimum of effort. His solutions are characterized by architectural simplicity while shying away from external dependencies and abstractions, instead preferring to keep control over implementation details himself. It is my belief that this reluctance to employ abstractions and more involved architectures paradoxically increases complexity on the implementation level though. Gabor has generally good analytical skills and is very disciplined and organized, which allows him to properly structure the development process. As is often the case with web-developers, he has a tendency to think in terms of implementations when confronted with new problems. In discussions and when evaluating the work of others, Gabor is completely honest, and will not shy away from voicing his generally well-founded opinion. On the downside, he sometimes come on too strong and on those occasions might be perceived as fairly rigid. Personally, I have learned a lot from Gabor, especially that a simple solution is often good enough. It is my sincere belief that Gabor adds tremendous value to any development team. "
- R. de Jong (H5Mag)
" Gabor is an oustanding programmer with knowledge of all kinds of programming languages. His analytical power makes him a good developer in a way, that it doesn't matter what kind of platform he works on. "
- R. Cabri (iSource)
" Supersnelle service! Begreep direct wat we nodig hadden. Zeker een aanrader! "
- W. van der Horst (PitPoint)
Deze referenties zijn beschikbaar gesteld via LinkedIN en dus openbaar. Mocht u informatie willen aanpassen of verwijderen neem dan gerust contact met mij op.
Terug naar de homepage.